BROKERS MEETS THE NEW PRESIDENT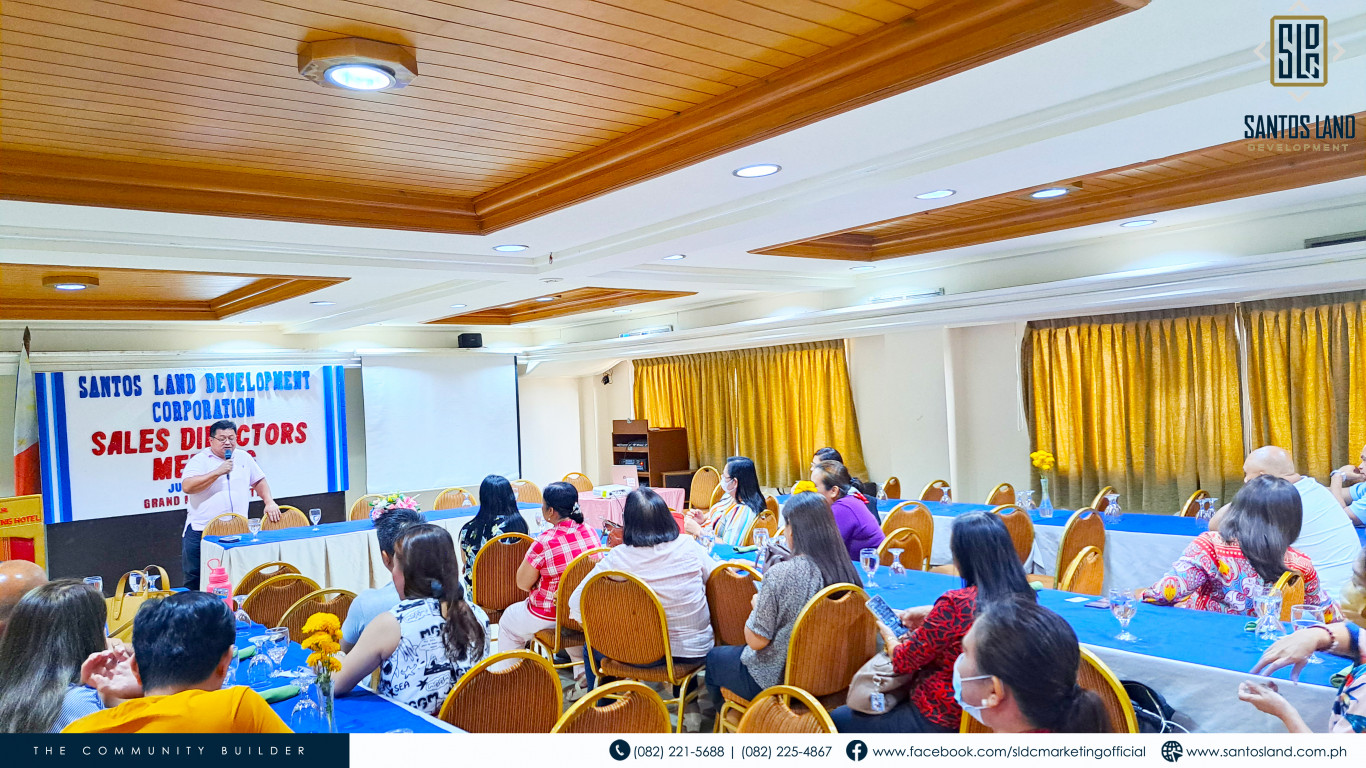 Brief Description: An Exclusive Encounter: Meeting where ideas converge, aspirations take flight, and dreams become realty.
Description:
In response to the brokers request, the new president of SLDC Mr. Angelito S. Estanislao attended the monthly Sales Directors meeting last July 10, 2023 at Grand Menseng Hotel. It wasn't the first time that the new president was introduce to the sales force since he was present during the 1st Quarter Sales Recognition of 2023. But the brokers ask for an exclusive meet and greet with him.
During his address, he shared about his future plans for the company and the different projects Santos land can offer. He envisions to have more property developments especially outside of Davao City, build town houses and might go into a memorial park project. Present also during this event are the chief finance officer Ms. Ma. Lourdes S. Estanislao, Ms. May Ann Plana, the corporate planning head and Ms. Edna Aldea, the corporate service group head. It was a rare moment where the head of various groups attended such an event.
This encounter marks the beginning of an exciting chapter filled with possibilities. By working together, company and brokers alike, are looking forward to a promising era of growth, innovation, and success.
#SLDC
#Thecommunitybuilder