SANTOS LAND WILL CELEBRATE ITS 1ST QUARTER RECOGNITION IN NEW NORMAL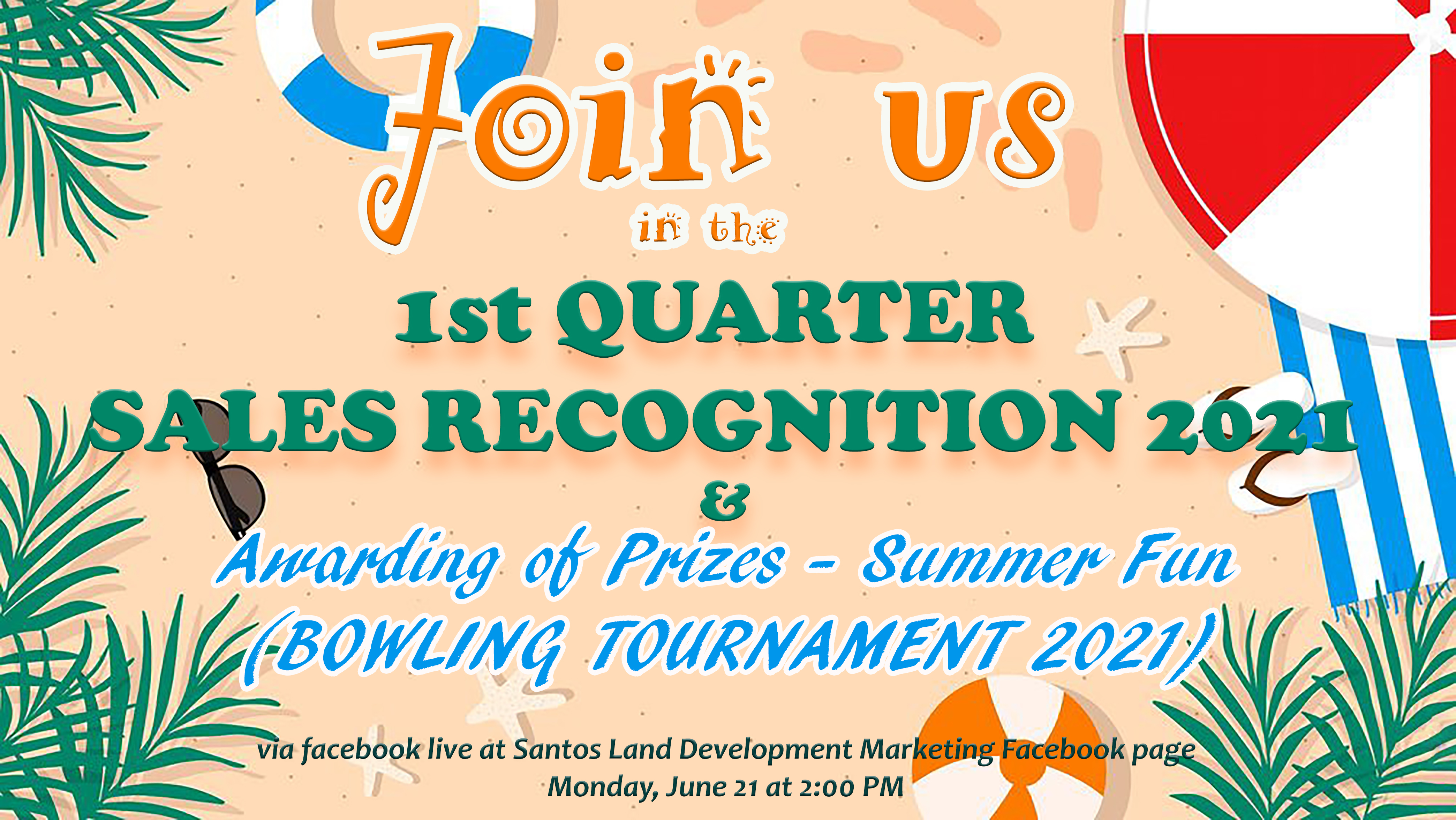 Brief Description: Santos Land will celebrate its 1st quarter recognition via Facebook live in their official Facebook page at Santos Land Development Corporation Marketing on June 21, 2021 at 2:00 pm
Description:
On June 21, 2021, Santos Land will be conducting its 1st quarter recognition in new normal via Facebook live. This is not the first time that Santos Land has done this kind of activity via Facebook live. Despite of the pandemic that we are facing today which is really affecting our daily routine in life as a whole, Santos Land however finds a way to continue the tradition of recognizing all the sales people in their achievements. Santos Land will take advantage the advancement of our communication technology to celebrate and acknowledge the contribution of our sales force for the growth of the company. 
You are all invited to witness this new normal activity. Just tune in to Santos Land Development Corporation Marketing's official Facebook page for more updates.